Thank You, You Will Notify before 24 hours
You Have Already Registered.
YVFF General Meeting - Guest Speaker: Doug Phillips from Tonic Eyewear
14-Sep-2017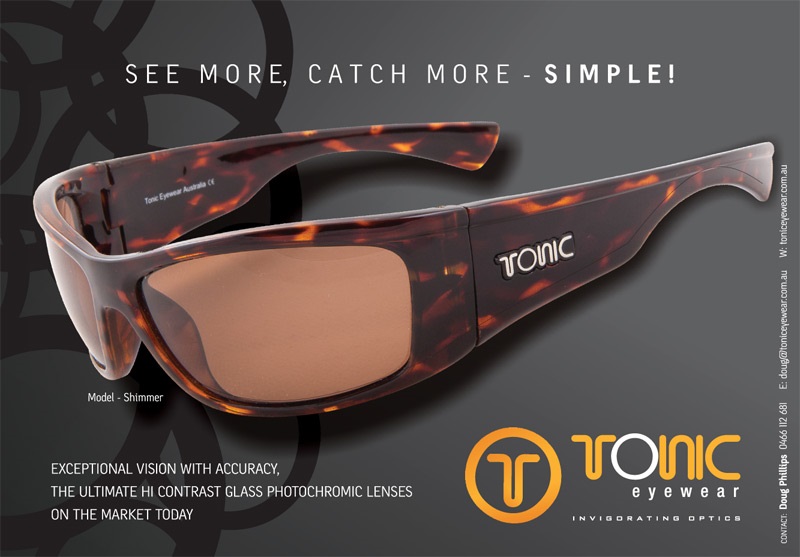 7.45pm (please) seated for 8.00pm Guest Speaker Yarra Valley Fly Fisher Clubrooms

General meeting to follow Guest Speaker

This month we've got Doug Phillips from Tonic Eyewear as our special guest speaker.
Doug will speak to us on "The art and science of manufacturing high quality polarised eyewear"
Doug has recently developed the SLICE lens and will explain the
latest technology used in Tonic sunglasses, how different types and combinations of materials work including colours and reflective surfaces and which pair of sunglasses will best suit you.
If you want to see more fish and catch more fish this insight into the use of high quality eyewear will be invaluable.